WE'RE THE ACTUAL MARKETING PARTNER YOU ARE LOOKING FOR.
You are in the right place, this is what we do. We make marketing and advertising that works for Gyms and Studios. Inspiring people to fitness is in our DNA.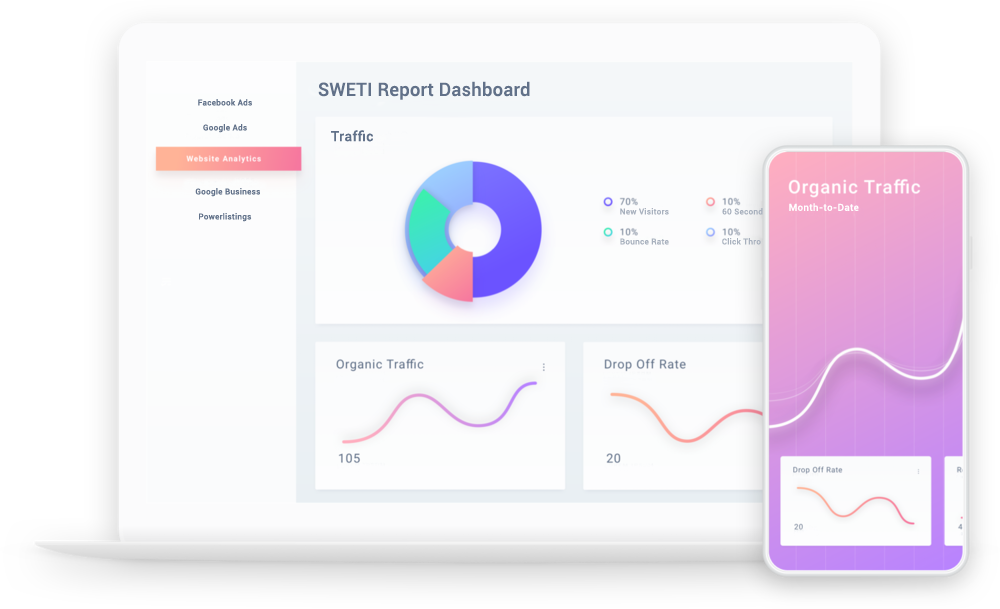 There is something unique about your business, let's market it that way.
We offer several services and technologies. Give SWETI one problem to solve or partner with us for a complete marketing solution. We are your marketing director's best friend and if you don't have marketing staff, then what are you waiting for?
The Must-Have Marketing Tool of 2023
CHATBOT MARKETING
Are you getting the message?
What about your customers?
With our SYNC integrations, connect your marketing to your sales and membership management platforms.
With solid tools and processes in place, we can easily integrate many elements of your marketing in with your CRM and membership platforms.

It is my absolute pleasure to recommend SWETI Marketing Company and their entire team. I have been working with SWETI for more than two years and over the course of them I have come to appreciate their business ideas, goals and values.
I thoroughly enjoy working with the team at SWETI and know this business to be a valuable asset to any venture. They are honest, dependable, and incredibly hard-working. Beyond that, they continue to cultivate industry-leading techniques and are always looking to better themselves to improve their business and mine. 
Their knowledge of fitness marketing has been paramount in our business success. Thanks SWETI!

SWETI has been great to work with for both our corporate locations and for our licensees. The services are a great value, the billing is transparent, and the results (ROI) have been great. I highly recommend SWETI to our Powerhouse Gym owners.
Since we have partnered with SWETI as our full-service marketing team for our franchise, we have seen a huge increase in our monthly membership traffic and overall growth in revenue! We even hit our highest revenue ever since being open with their help! My favorite part about utilizing SWETI, is the personal relationships they build with us as their customer. Every person on the SWETI team takes a hands-on approach to ensure that we have all of the tools we need and they truly care about our success! The ROI tracking reports that SWETI provides are so helpful to see real-time results, make adjustments and track our data- the proof is in the pudding!! We will forever be a happy and loyal SWETI partner!"
Let's Get Started
Ready for a business upgrade? Let's Do this Together!