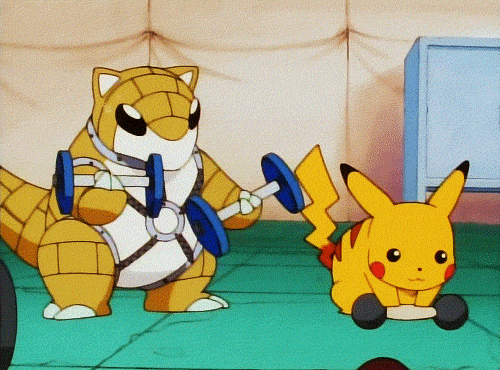 Pokémon Go, an augmented reality game available on iOS and Android, has been the top mentioned topic on social media platforms and has made the news multiple times this week. If you haven't heard of this yet, a quick Google search will make you realize what you've been missing out on the past week. This game has transformed local landmarks and businesses into Pokémon Gyms (where players train their Pokémon to battle other teams) and PokéStops, where players can physically visit to get free accessories.
How This Benefits Your Gym or Fitness Studio
Foot traffic has drastically increased at PokéStops, Pokémon Gyms, and heavy Pokémon hunting grounds. First thing, first – download the game and see if your business (or nearby) is a PokéStop or Gym. Your phone will display the locations of Gyms (towers with Pokémon on top) and PokéStops (blue boxes). If so, you may be able to use your virtual real estate to benefit you in real life!
How to Lure Them In
If you're near a PokéStop, you can setup a Lure. Lures can be setup to entice Pokémon Go users to descend on your location for 30 minutes at a time. A New York pizza place, L'inizio's Pizza, saw a 75% increase in business after paying just $10 to setup a Lure connected to their restaurant.

Some ideas to leverage Pokémon Go for your business:
Create a special membership, package or pricing for Pokémon hunters. Honor the discount or package for customers that show you the game on their phone.
Find the closest PokéStop and pay for a Lure to attract people to the immediate area.
Plan an event, open house, or community class and advertise on social media that there will be a Lure before, after or during the event. Knowing where they can catch a lot of Pokémon ahead of time is very intriguing for players!
Post on social media which Pokémon are nearby your business.
Share any rare Pokémon nearby your location on social media (screen shots are best). A Reddit user created this rarity chart to help you out. If you lay down Incense (a feature similar to a Lure, but only effective for the person who purchased it) you can then screen shot many Pokémon that come to the area.
Offer customers a discount or enticing giveaway for posting screenshots of a Pokémon in your studio and then posting it on social media and tagging your business. You can even pay for their Incense as an incentive. This can spread your brand, while only costing a couple of dollars!
If you're near a Pokémon Gym (the irony!): Order custom Pokémon Gym badges from a supplier that can brand them for your business. Google "Pokémon Gym badges custom" to get started.
Make sure to use the hashtags #pokemongo and #pokemon on any social posts related to the game.
Pokémon Go's Future Implications on Your Business
CEO John Hanke of Niantic (the game developer) has recently confirmed sponsored locations are coming to Pokémon Go in the future. There are obvious marketing opportunities here, and as time goes on they will likely become more costly. If more augmented reality games prove as popular as Pokémon Go, brick and mortar businesses may have a whole new marketing medium at their disposal.
Bottom Line
This booming trend is one that fitness studios and gyms shouldn't ignore. At the moment, it's unclear whether this frenzy of interest is just a fad, so take advantage of it while you can!
Had success marketing via Pokémon Go? We'd love to hear your story and feedback! Email us at tia@swetiservices.com to share.