It's not easy choosing just the right stock photo for a gym or fitness studio. It seems most fitness stock models are under-dressed (for the thousandth time, underwear does NOT count as shorts), over-excited (trust us: no one is that jazzed about Zumba) or have never stepped foot in a gym before (ummm that machine doesn't…well…whatever, forget it).
But, there are some fitness stock photos that are just downright wrong. And to save you the trouble of going out and finding them, we've pulled together just for you — the world's worst fitness stock photos.
Enjoy.
Real life reaction to, "The whole front row of bikes is open — why don't you move up?"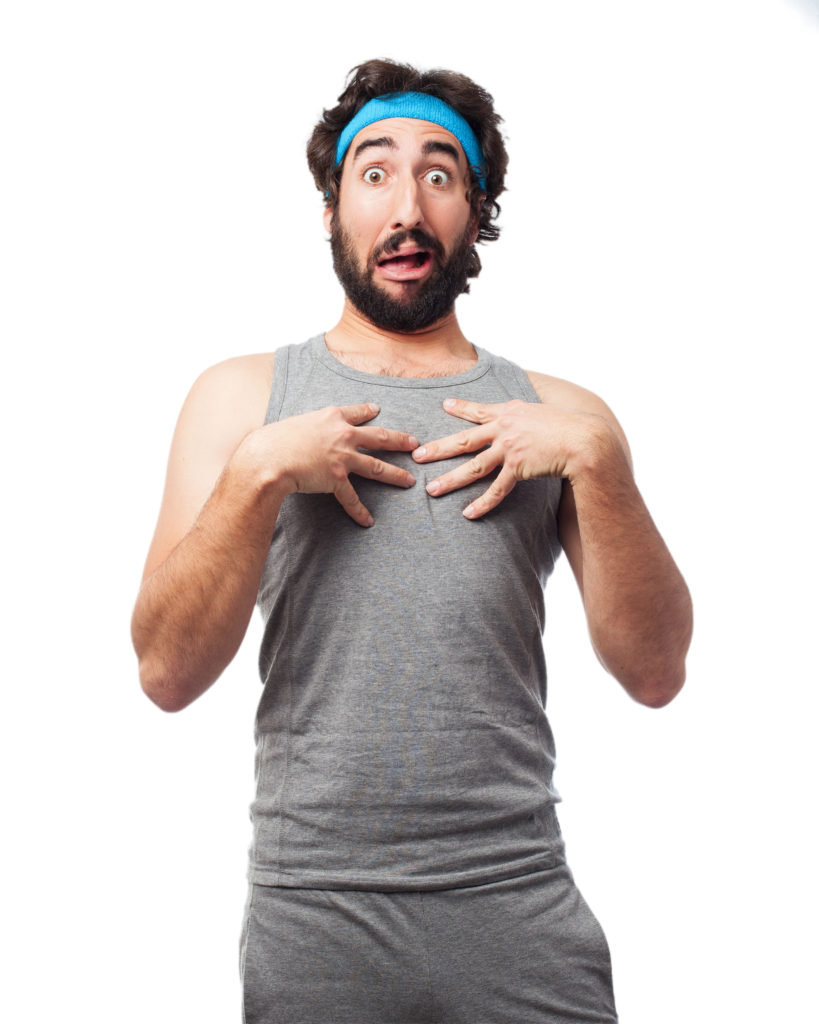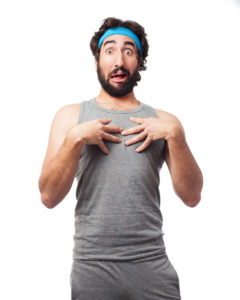 Real talk: When was the last time you saw someone in an electric blue terrycloth headband? There also isn't any context to this pose since the background is stark white. We'd avoid using an image like this for your fitness business. Choose a photo that's a little less over-the-top and a little more relatable.
"I am a powerful businesswoman. This is my power pose."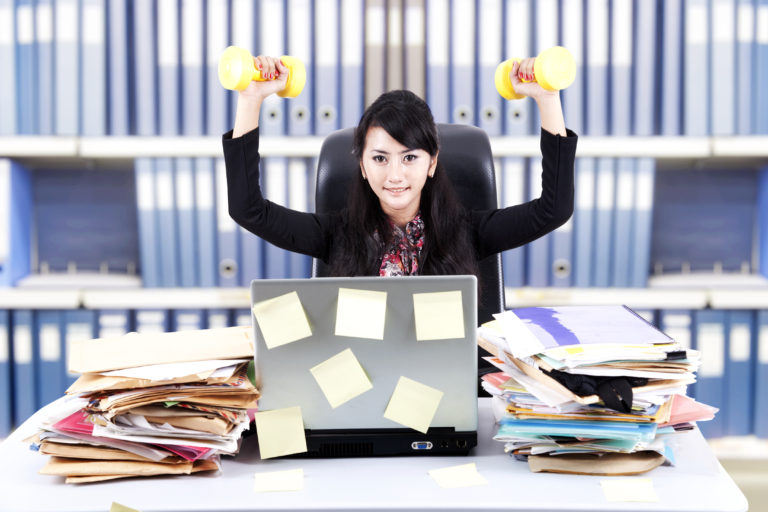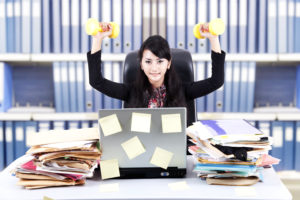 Real talk: When choosing stock photos, pick a believable scenario. You want an image about healthy habits in the workplace to look like you captured someone in the middle of their day, not like…well, this.
Working up a sweat, but mascara still on point.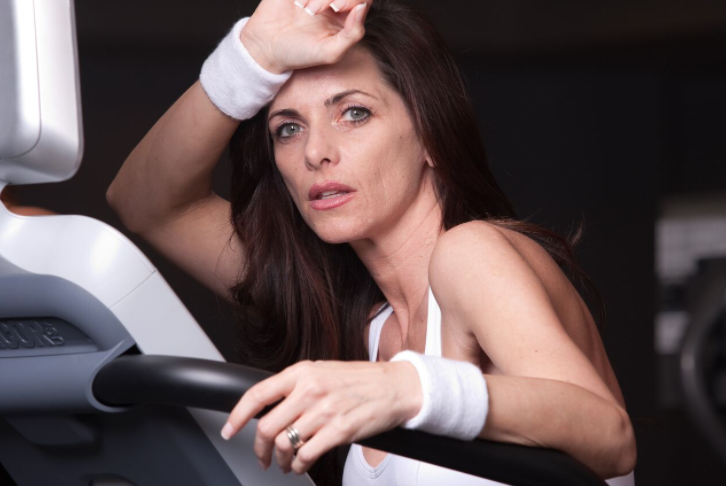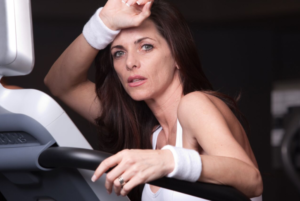 Real talk: It's a gym, not a Revlon ad. Pick photos of people actually getting active.
"Alright, Bryan, pose on that machine. Not that kind of posing, Bryan, just use the equipment. Oh forget it, let's just shoot this thing."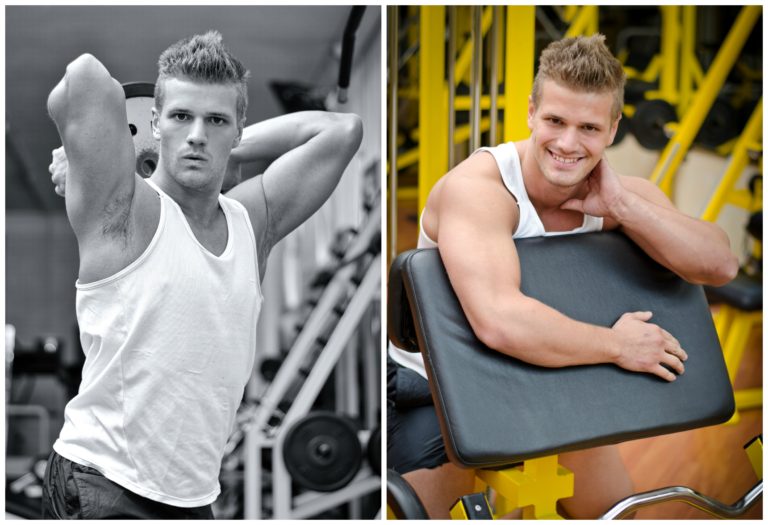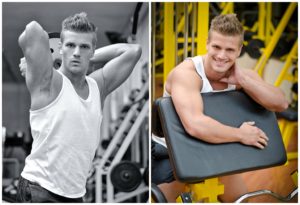 Real talk: We're not even going to touch that tricep dip form. But in reality, overly-posed photos likely won't appeal to people who are looking to get fit — try to find photos that feel more natural.
DID NO ONE TELL BRYAN YOU'RE NEVER SUPPOSED TO MAKE EYE CONTACT ON THIS MACHINE?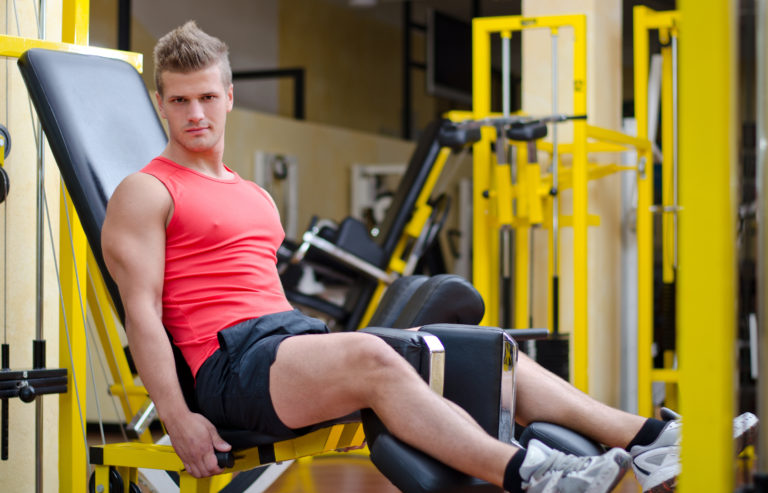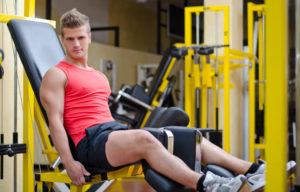 Real talk: Don't make eye contact on this machine.
"Oh hey, we didn't see you there. Won't you join us?"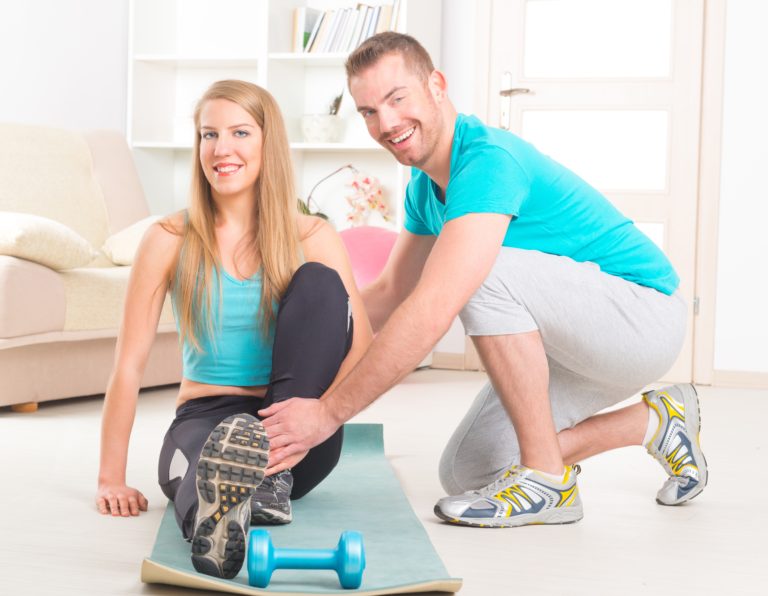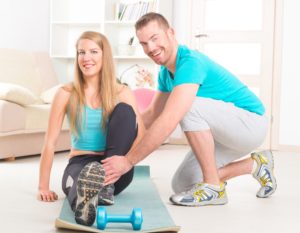 Real talk: Let's take a minute to talk about what is happening here. Nothing. Nothing is happening here. This model is literally just placing his hands on another model to make it look like he's helping her work out. If you want an image that highlights personal training, be sure to use one that gives your audience confidence that your personal trainers are actually skilled and knowledgeable.
From the gym to the club. If you can make it out of the gym without breaking your ankle.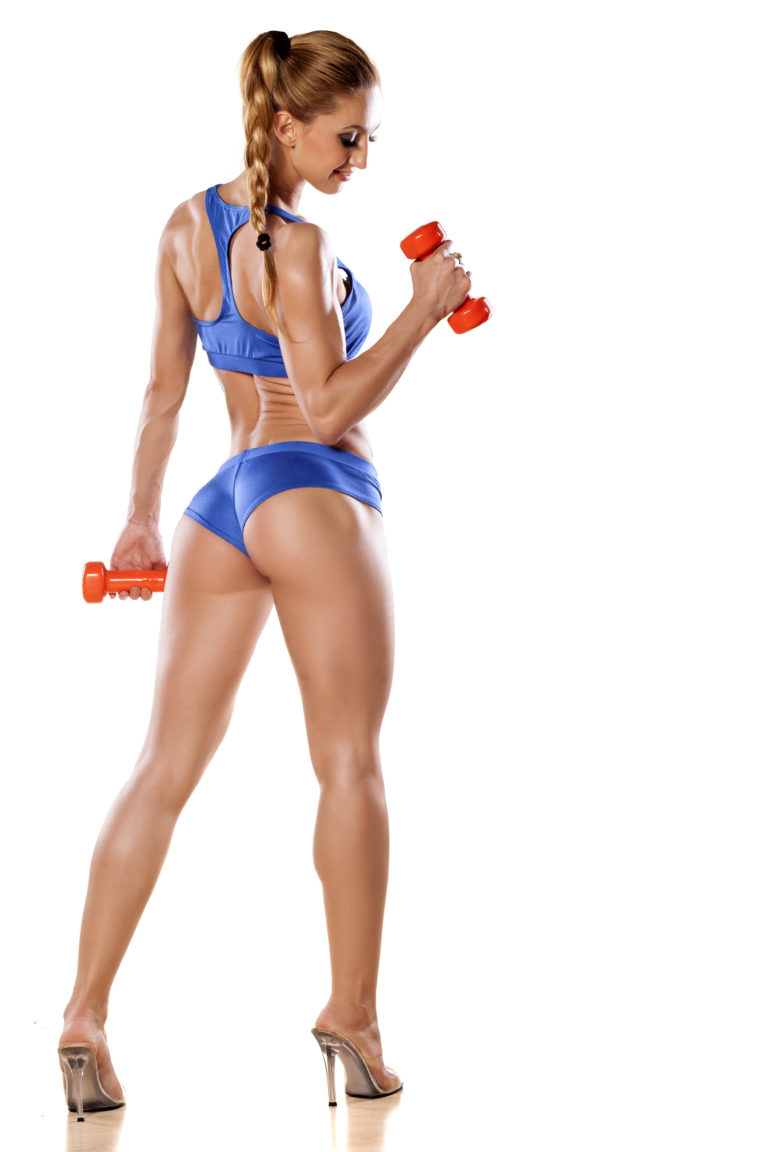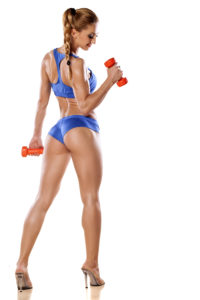 Real talk: As Austinites, we get it — when you're working out in the summer, you want to wear less clothing so you can stay cool. But, when it comes to choosing a relatable image for your gym, there's a difference between dressing practically and dressing like literally no one in your studio is dressed. And if you know someone who can do any sort of workout in shoes like that, consider us very impressed. And nervous for their safety.
A poster for the Lifetime Original Movie, Carl, John, the Scale, and Me.

Real talk: What is going on here?? You don't need to fit every healthy living visual into one image — focus instead on one lifestyle photo at a time to really capture the image of healthy living.
"Throw the Precious into the fire!"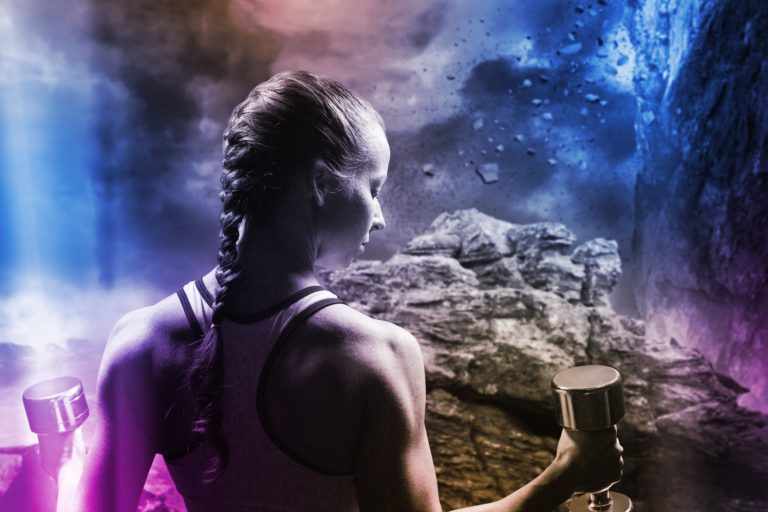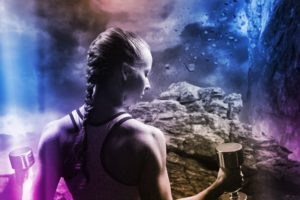 Real talk: We said it before, but we'll say it again: Context is everything. Though this may give off the "intense" and "powerful" vibes, it's a little too literal.
The title of this photo is, "Two Women Making Exercising." We did not make that up.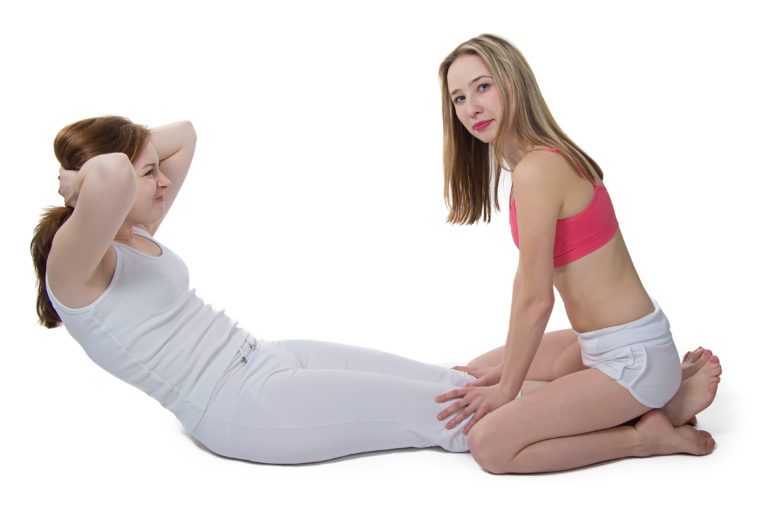 Real talk: If you're trying to convince an audience that working out will be enjoyable and rewarding, you'll probably want to choose a photo where people actually look like they're enjoying themselves. And can we agree at this point to just not use photos with an all-white background? Ok, good.
We're not gonna lie — we just added this one in here to make you smile. #FriendshipGoals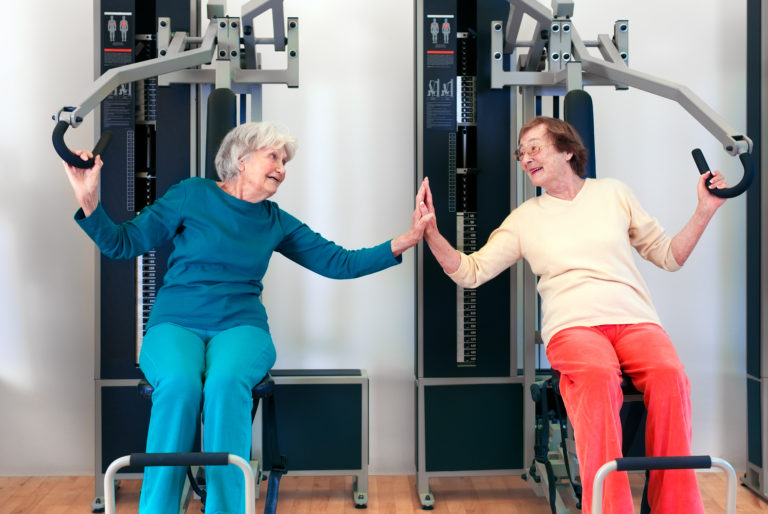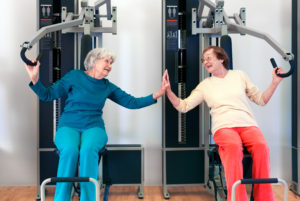 Real talk: Yes, this photo is adorable. But, if your goal is to target a more mature audience, it's better to choose an image that shows the safe, effective and assisted exercises they'll be able to do with your studio.
One more real talk for you: If you own, operate, or work at a fitness studio, schedule your free marketing review with us today. We'd love to talk with you about how we can take your studio's marketing efforts to the next level. And we promise to never use any of these photos.