Engage | Site visitors will stay longer and engage with your searchable schedule more.
Inspire | Your gym is different and your classes are what sets you apart from the rest, So showcase your classes with high-resolution images and detailed descriptions.
Convert | More prospects will claim a free trial and they are more likely to show now that they know you have just the class they are looking for.
Brand | Customize your image online to be a direct reflection of the experience in-club.
Mobility | 70% of your site visits are on mobile devices, Now you have a group fitness calendar designed for them.
Value | We import your existing schedule directly from ABC DataTrak to create a dynamic version that is easily shared without costly labor time. Stop making multiple schedules and save time by letting our technology do it for you.
Upgrade your group fitness calendar into a powerful tool.
Allow visitors to filter by classes or search the one they are looking for.

Easily navigate to each day of the month. The default is set to the current day, monthly "tile" view also available.

Information is synced and pulled directly from your ABC DataTrak schedule.

Colors are customizable so the schedule aligns with your brand.

Enrollment button is synced with ABC. If a class requires enrollment and there is still availability, this will direct them to log into DataTrack and/or your mobile app.

SWETI-exclusive image mapping, Sync matches your classes with high-resolution images. Use your own class pictures or branded logos to create a much more engaging calendar.

Get creative! You can brand your images, promote in-club specials, or even get seasonal.

Visitors can sync the classes they are interested in with their personal calendar with a simple tap.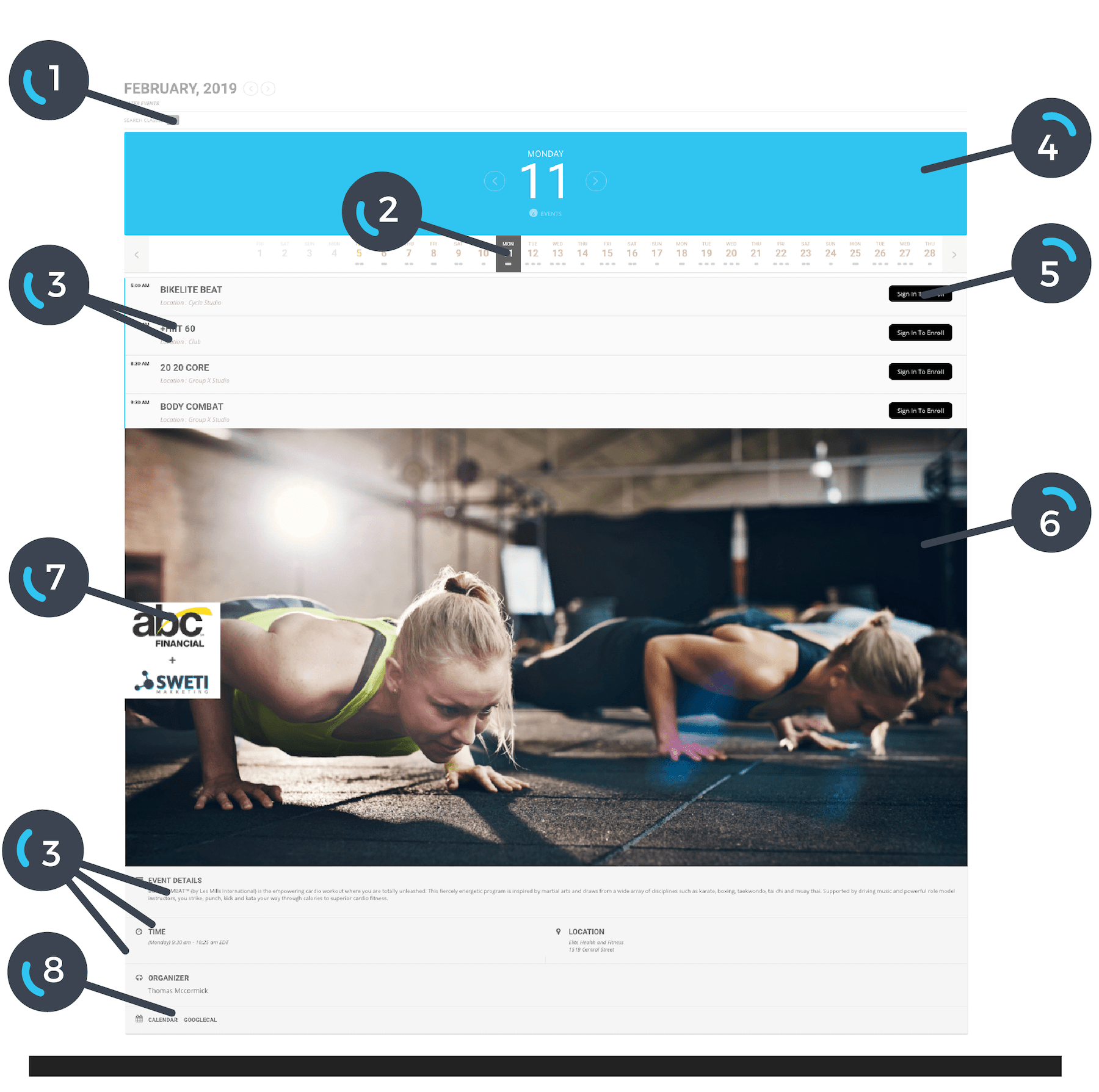 Want to see if SWETI Sync is compatible with your current website?