GET FOUND ONLINE
SEO Services
People need to be able to find your business, in person and online. How does your business compare?
Learn how our Power Listings service improves your local SEO
Increase revenue by generating more leads
Enhanced listings result in 416% more views
Accurate tracking of customer engagement
65-80 Directory listings created for your business
Suppression of duplicate listings
Accurate listings provides better first impression
Access to click-through analytics and user data
Exclusive CTA offers only available with Power Listings
Streamline updates to keep all listings consistent
Receive notifications when customer reviews are posted
New listings created as new directories are added
Improve Local Search Ranking with listings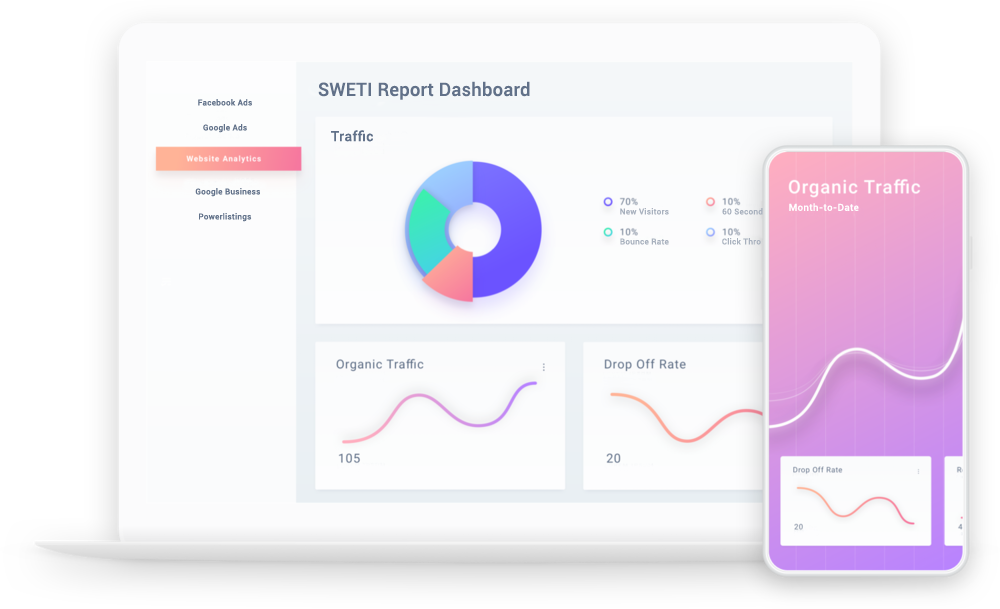 A fitness business grows via word of mouth. Therefore, most fitness businesses do not need expensive search engine (SEO) consultants. But that does not mean SEO should be ignored. Most people work out within 5 miles or 15 minutes of where they work or live, therefore we recommend a "local search" approach and optimizing your website for search to ensure your business does not miss out on leads it needs to grow. We've worked with gyms, yoga studios, CrossFit boxes, fitness centers, pilates studios, health clubs, nutritionists, and more.
Joe Berti
Founder, SWETI Marketing
Let's Get Started
Ready to take your marketing to the next level and grow your business?