Pay Per Click
Full Service Digital Marketing
Digital advertising is not a must-have, it's a must be done RIGHT. Cookie-cutter Facebook and Google campaigns aren't good enough anymore, do better.
Why SWETI Digital Marketing?
Find New Leads
Many members of your community don't know you exist! Spread the word with marketing campaigns that reach your target market and get them to "raise their hand" and let you know they are interested.
Beat SEO
SWETI can place your business above your strongest competitor on Google search. We'll inspire them to look at you first. SWETI ads get the most attention, attract the most qualified leads, and have conversion data to back up your ROI.
Recover Sales
Step up to SWETI's advanced re-market ads on Facebook, Instagram, and even popular websites. Serve ads to old site visitors and people that engage with your emails. Don't forget we can do CRM re-marketing as well. Got 1000 or more emails from past customers and lost leads? Tap into them!
Make a Splash
Conversion is what matters. You don't get paid for ad clicks. You need contacts and actions. If your website is not ready then we will provide you with our proven conversion tool, Splash Pages. Custom landing pages that convert and collect data.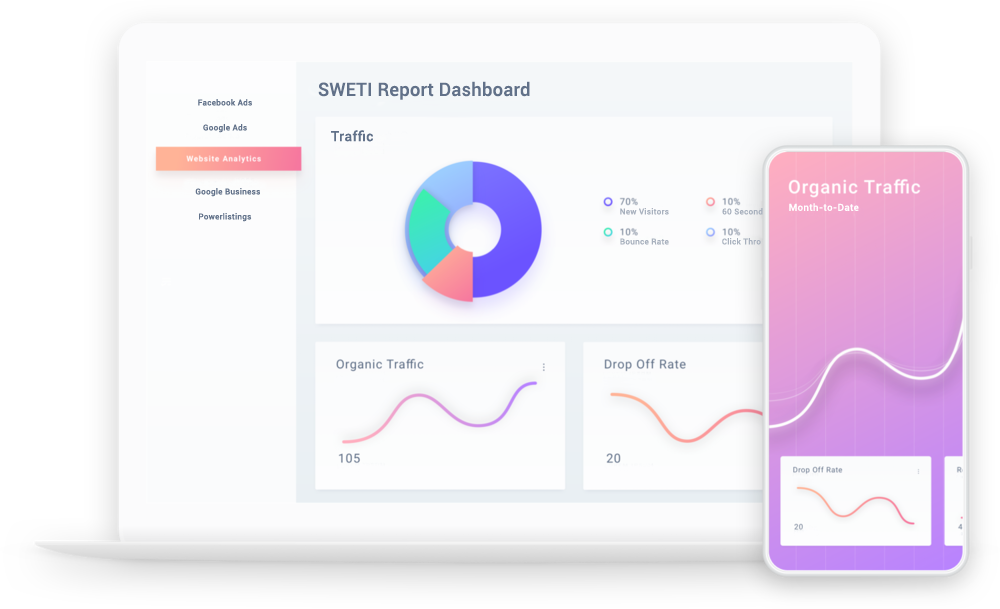 The SWETI Strategy
"To accelerate a fitness business' progress, the SWETI team works with customers to develop a strategic approach to digital marketing. This includes a marketing strategy meeting where we discuss target market, growth goals, current digital marketing (if any), and put together an action plan. We'll then design your ads and setup your ad accounts with Google and Facebook. We closely monitor your campaigns daily to ensure the highest return on investment possible."
Dan Maxwell
CEO, SWETI Marketing